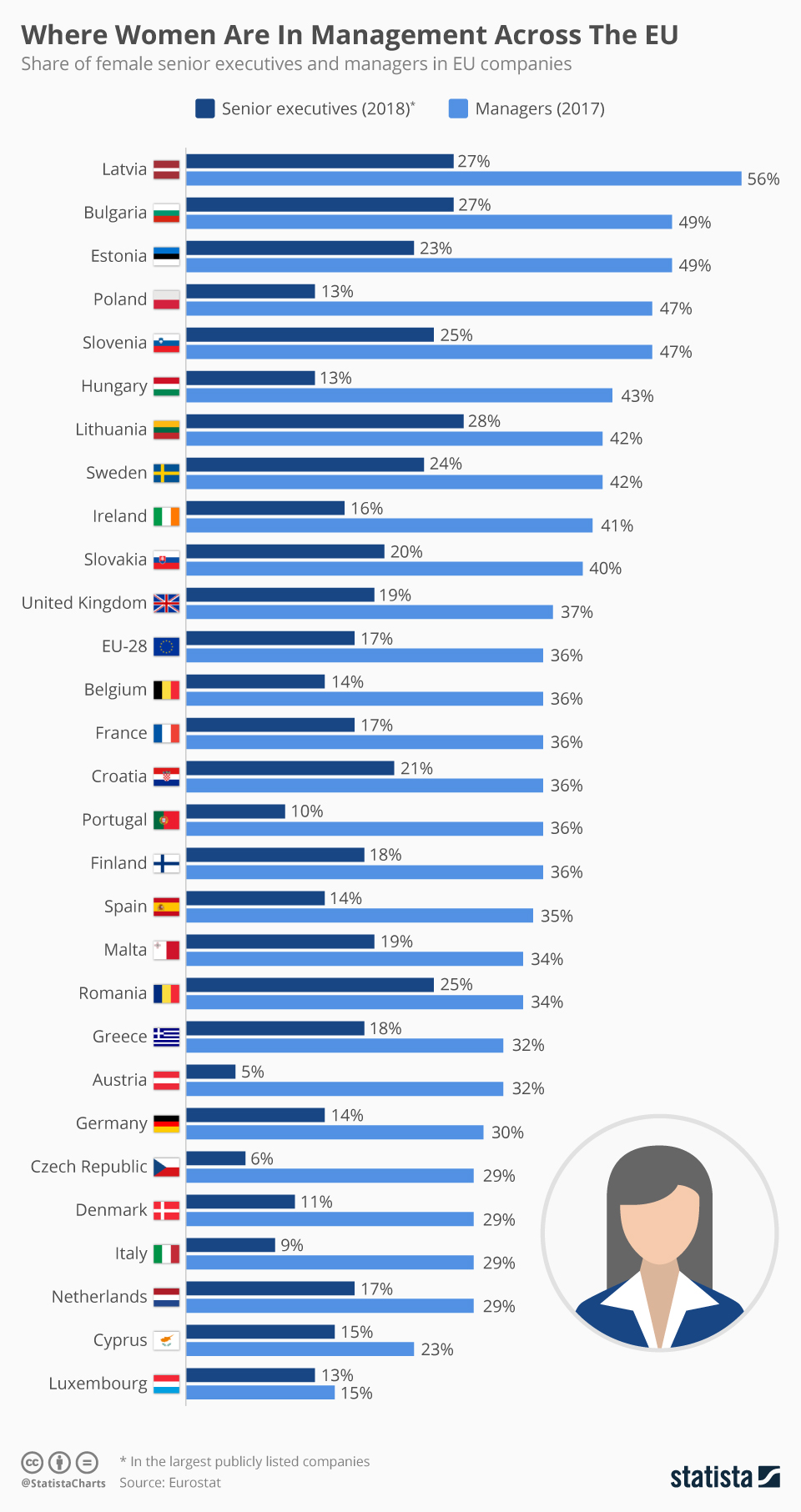 Sempre più donne arrivano al top nel mondo del lavoro, ma non abbastanza. Nel mondo del lavoro, la leadership è ancora maschile. Lo dice Eurostat con i nuovi dati sulla percentuale di donne manager e senior executives nelle aziende europee.
Domina la classifica la Lettonia con il 56% di donne manager, e all'ultimo posto c'è il Lussemburgo con appena il 15%. L'Italia si colloca verso il fondo della classifica con il 9% di donne senior executives e il 29% di donne manager.
La strada per la parità è ancora lunga.
Fonte: How many women actually make it to senior management in the EU?